Best JavaScript training institute in Bangalore
The infocampus offer Best JavaScript training in Bangalore is now the city's most reputable provider of JavaScript Course in Bangalore. Individuals and businesses may improve their skills and capacities with our extensive training programs, designed to cover various software technologies. Programming languages, database management systems, web development frameworks, and more are some of the software technologies we cover in our software training courses. Whether you're a student or a working professional, we, as the best javaScript online training institute in Bangalore, are convenient, inexpensive, and available to you as possible. Our expert educators guarantee you will learn the most applicable and valuable skills by giving you real-world perspective and hands-on experience with cutting-edge software tools
The Key Highlights of Best Javascript Training in Bangalore
If you wish to begin your career in Javascript and learn the same, and you're looking for the best place for Javascript training in Banglore, go no further than infocampus.
Why Should You Enroll in infocampus for JavaScript Training in Banglore?
Our instructors have extensive expertise in JavaScript programming and are experts in their fields. As a result, we provide students with the benefit of real-world knowledge and classroom experience. We think that learning JavaScript is best accomplished via direct experience. That's why we emphasize practical instruction so that students can practice what they know right away.

We also review AJAX and jQuery, two popular tools for developing interactive and mobile-friendly websites. Our course includes real-time projects to make students perfect. Our JavaScript training is comprehensive, covering both the fundamentals and advanced concepts. In addition, dynamic web application development, common JavaScript frameworks, and more will be covered.
Features Of Our Javascript training institute in Bangalore
Tailor Made Courses
infocampus recognizes that each student has specific academic requirements and objectives. That's why our JavaScript courses may be tailored to meet your particular needs
Best Experience
We strive to provide our kids with the very best educational experience. Some of the reasons why we are the premier JavaScript training center in Bangalore are as follows:
Facilities
Our campus has state-of-the-art amenities, such as cutting-edge lecture halls, laboratories, and a library to help students get most of the Javascript training courses in Banglore.
Industry Experts
Employers admire our industry-recognized JavaScript certification, awarded to students who successfully finish our course. In addition, experts encourage students to collaborate and share their knowledge in our collaborative environment
Placement Services
Students may use our placement services to help them find work after completing the program. This allows them to stay ahead in their careers.
Career Counselling
Our career counseling services assist students in figuring out what they're good at, what they like doing, and where the most significant job openings are in JavaScript development.
4 Classes Free
Total 15000+ Learners
60 Hours Course
Daily Assignments
Weekly Test
Unlimited Interview Calls
24/7 Support
Study Materials
Our Javascript Course in Banglore Trainer's Profile
Working professional Holding 10+ Years experience in this domain The Teaching style is very unique. Students can understand easily Trainer give daily assignmet.He has completed 200+ batches in last many years. Worked on 200+ project with MNC Companies.
The Students benefits in JavaScript Course in Bangalore
Our instructors work with each student individually to assist them in overcoming obstacles and completing their JavaScript projects.
The Trainer provide theoretical background and hands-on experience to better prepare their students for success in the workplace.
instructors evaluate their students' code and provide comments and recommendations for improvement.
All instructors are excellent communicators and can break down even the most challenging ideas for their students.
The trainers provide students with practice tasks and homework to assist them in cementing what they've learned.
Our instructors provide career counseling, advising students on how to position themselves best to get employment and advance in their chosen field of JavaScript development.
Weekend and evening lessons are available, and our trainers are happy to work with their students' schedules.
Trainers are available to students outside of scheduled training sessions to answer questions and provide advice.
Get Certification Of Javascript Course in Banglore
Learn JavaScript Training in Bangalore with our thorough JavaScript Certification Course in Bangalore. Learning AngularJS, React, and Node.js, in addition to the fundamentals of JavaScript, such as data types, variables, loops, functions, and objects, is part of the curriculum. The course material is periodically revised to ensure that students have access to the most up-to-date information.

Our JavaScript Certification Course is valuable since it culminates in a credential recognized by employers. This qualification will set you apart from the pack in today's competitive work market. In addition to a certificate, our program also provides job placement services to help you find work when you finish.

All of our JavaScript instructors have extensive backgrounds in the field. They provide real-world experience and instruction to assist you in putting what you've learned into practice. In addition, our trainers can meet with you whenever you have questions or need assistance. To suit our students' hectic schedules, we offer weekend and evening sessions at ABC Javascript training institute in Bangalore. Our sophisticated infrastructure and cutting-edge amenities provide an inviting and productive space for education.
Career options after completing javascript training in Bangalore
Learn all the ins and outs of JavaScript programming with our thorough JavaScript course in Bangalore with certification. Learning AngularJS, React, and Node.js, in addition to the fundamentals of JavaScript, such as data types, variables, loops, functions, and objects, is part of the curriculum. The course material is periodically revised to ensure that students have access to the most up-to-date information.
Our JavaScript Certification Course is valuable since it culminates in a credential recognized by employers. This qualification will set you apart from the pack in today's competitive work market. In addition to a certificate, our program also provides job placement services to help you find work when you finish.
All of our JavaScript instructors have extensive backgrounds in the field. They provide real-world experience and instruction to assist you in putting what you've learned into practice. Our trainers can meet with you when you have questions or need assistance.
To suit our students' hectic schedules, we offer weekend and evening sessions at ABC Academy. Our sophisticated infrastructure and cutting-edge amenities provide an inviting and productive space for education.
Reviews & Feedback For Best Training institute in Marathahalli
Kuldeep Shukla – (React JS Developer)
Positive: Quality, Value
I joined Infocampus on 11Oct21 for MERN Stack development course. After completing frontend part (UI + react), I got an internship on 11Jan22 exactly after 3 months. Now learning backend part along with internship on weekend. Trainer is well versed with the subjects and the assignments were very helpful in understanding the tech. If you are planning to take admission, then make sure to be regular and practice assignments on daily basis. Thank you Infocampus.
Madhava Kothakota – (Web Developer)
Positive: Communication, Professionalism, Quality, Value
Firstly, it's a great institute with excellent faculty. Siyaram sir are really very supportive with great knowledge and experience. They are amazing at their job. You can share your doubts without any hesitation. They motivates you, guides you and helps you to achieve the best in your career. 100% web designing placement guarantee.
Arpita Sahoo – (Reactjs Developer)
Positive: Quality
One of the best institute to upskill yourself. I completed my ReactJs course from here and Siyaram sir's teaching is very commendable.
K Ramanjulu – (Reactjs Developer)
Best Institute with best faculty and much Recommended.. I am writing here after getting placed I took training on UI React and I can say this with confidence that Infocampus teachers are the best which is not easy to get. Special Thanks to Siyaram sir for his guidance, dedication and immense patience
satya prakash – (Java)
Positive: Communication, Professionalism, Quality, Value
Professional environment for students with excellent teaching quality
Dipankar dutta – (ReactJs Developer)
Positive: Communication, Professionalism, Quality, Value I joined Infocampus after reading about them and Its a great institute with affordable fee structure. Great faculty n placement cell. I got to learn Reactjs, Redux and also created a project. I got placed in LG soft India with good package during the course duration and didnt have to wait for a job. Its the best institute for web development . Thanks a lot Infocampus
Maithili Angajala – (Reactjs Developer)
I have learnt ui designing and reactjs with a live project and had a great experience. Siyaram sir is a great teacher, genuine, straight forward and the way of teaching is like what companies needed.One of the best advantages of this institute is even after completion of course they will be in contact with you and lets you in for the brush up of knowledge. Thank you Siyaram sir and infocampus
Mohit Sen – (Reactjs Developer)
Hello I am Mohit Infocampus is best Institute in Banglore for ui development because Infocampus provide good quality and value for our student and siya ram sir are best trainer .he is best mentor & guide our student .I satisfied with this institute because My Job Is Done Only By This Institute . Thank you Siyaram sir for your guidance
Venugopal gowda – (ReactJs Developer)
Really good institute covers all the topics required for working on the projects and also they will help to guide you or suggest you if you are looking forward for any career opportunities. i have taken online classes during lockdown did not face any issues if had any doubts apart from that Siyaram sir also agreed to clarify doubts in person after the classes have ended. so overall had really good experience would recommend anyone to join the institute if they are serious about learning UI development.
Abhishek Yadav – (Reactjs Developer)
oncept clarity is best in market. syllabus got completed within time. live project training facility is available . better career guidance is provided. At last finally thanks to Infocampus, I got placement . finally life has changed and I have started a new journey.
View More Review
Javascript Course in Banglore
Our Best Javascript Training in Banglore is led by instructors who are experts and have over 15 years of experience in the IT Software field. This course includes all the key concepts of Javascript Course in Banglore . During This course, you will be able to ask all your queries to our trainer, using our 24-hour support platform. Our team will assist you in clearing all your course-based doubts. Moreover, you will have complete access to the entire course material which will be extremely beneficial in terms of revising specific concepts. we support 100% job placement before job and after job.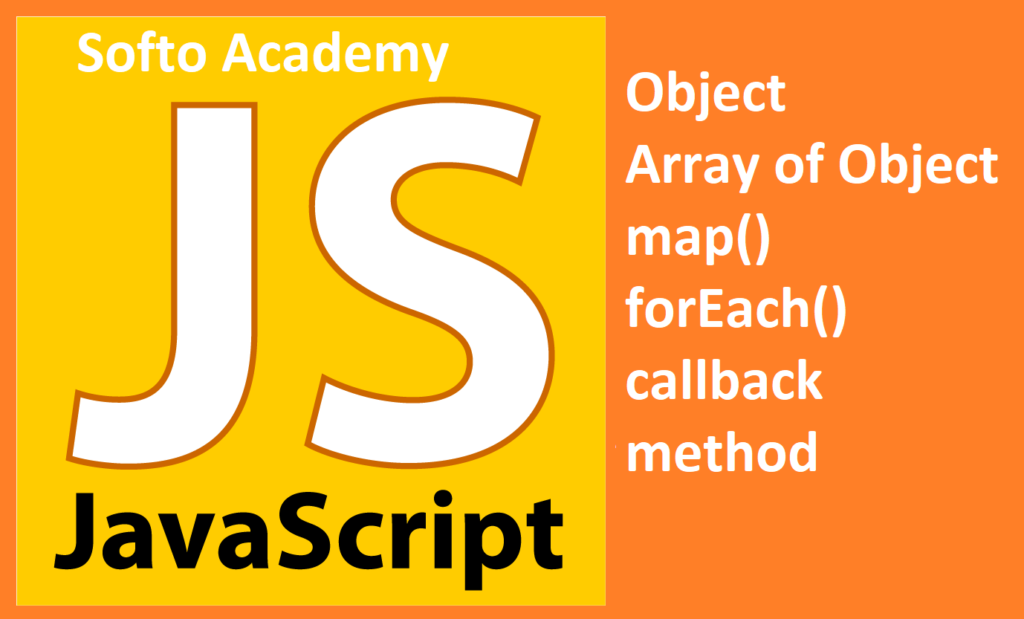 Advanced JavaScript Training in Bangalore
Best JavaScript training in Bangalore. We teach modern javaScript programing from very basic to advanced. it include concepts like, evens, loop, array, function, databinding, API, call back function, JSON-SERVER etc. Read More…
Related Interview Questions & Answers